Integrity Farm is Proud to say we are Now The New England Dealer of the Hedgpeth Saddlery Easy Ride Saddles!!
Designed by Clarence D. Anderson over a period of years, the EASYRIDE saddle is one of the most comfortable saddles ever built. A special designed cushion seat gives the rider the ability to ride for hours without feeling tired or sore. EASYRIDE saddle owners say their ankles and knees no longer hurt or swell after riding. Not only is this saddle easy on the rider, it is easy on the horse as well.
WHAT MAKES THESE SADDLES DIFFERENT?
THE LEATHER - THE DESIGN - THE SEAT - THE TREE
I personally purchased my first easy rider from Clarence Anderson from Mary's Saddle Shop about 17 years ago and it is still going strong! I have a few friends who have even older ones, that still ride in them and they look and have worn great!. (Ps hint hint: Now that I am a dealer you guys need new ones!!!)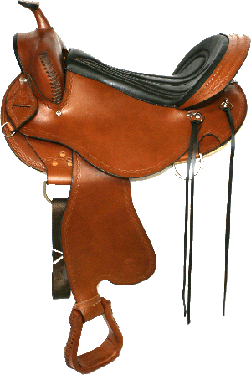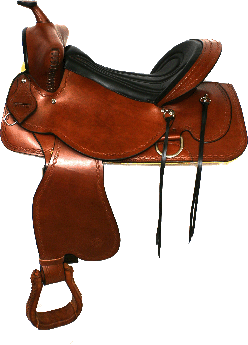 Order it the way you want!
Pick your colors, your skirt,your horn or no horn, a seat for a man or a women,conchos, whatever extras or how simple you want many more etc....
Don Goyette purchased the company, it is now in Bolivar MO and he will make it however you want it. 
See below for more info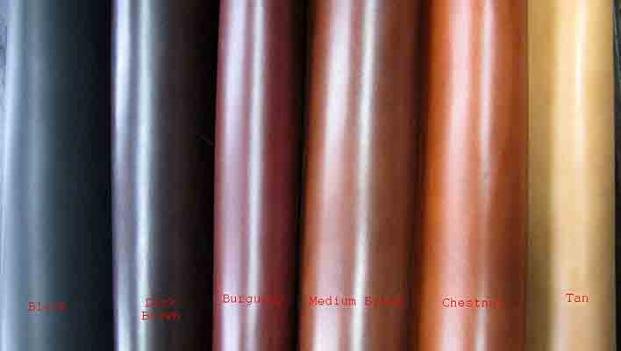 THE LEATHER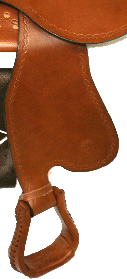 We use only English bridle leather to construct the entire saddle. English bridle leather is very strong and soft so there is very little break-in time needed if any. The strength of the leather also allows us to use a lighter weight leather without sacrificing durability resulting in a strong but light weight all leather saddle
THE DESIGN
Our fenders are cut and mounted in a special way to reduce strain on the knees and ankles. They also have a wide range of motion to allow you to move your legs all the way forward or all the way back. The fenders are very soft and turn easy you will find that after the first ride the stirrup will start to turn in (no broom stick needed).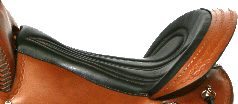 THE SEAT
Our seat is designed from the tree up to be close contact and have a deep pocket to keep your body weight where it belongs for maximum comfort on long rides. Our seats allow you to ride for hours without feeling tired or sore. There are allot of padded seat saddles out there but it is not just the padding that makes our seats it is the design.

THE TREE
Our trees are custom made for us by Steele Saddle Tree. We have 9 different bar combinations to insure proper fit on any horse (gaited or non gaited) or mule. Proper fit and weight distribution are the keys to comfort for the horse. Our trees have about 144 square inches of contact on the horse so a rider weighing 144 lbs would put just 1 pound per square inch on the horse. (air pressure is 15lbs per square inch). A comfortable horse performs better. We will send you fit forms to custom fit your horse ensuring proper fit.
What makes us so proud to be a dealer for this company is:
What makes them Different from other saddle companies?
Three things: the guarantee, the technology and the quality.
The guarantee: They offer a 100% satisfaction Guarantee to all our customers. If you are not happy for any reason when your saddle arrives and you try it out. They will make it right by making you another saddle or refunding the purchase price.
The technology: They use state of the art computer software and CNC cutting machines rivaled only by the larger saddle companies. This allows us to cut all our parts to exact standards not possible by hand. Even though we use machines for cutting, each saddle is assembled by hand right here in our shop. The advantage to CNC cutting machine over clickers or cutting by hand is it allows us to very easily and cost effectively customize your saddle and still deliver key design features consistently.
The quality: All the saddles are hand assembled with all American products. The leather comes for Pennsylvania the trees from Tennessee and they build them in Bolivar Missouri.
Once you get your saddle you will not believe our comfort and quality.
The saddle maker is so easy to work with and special orders Don't upset him!

Here are some of the most frequently asked questions about our saddles:
1. How do your saddles compare to Tucker?
     Many people have stated that our seats are even more comfortable and their knees and ankles feel better too. Also so more contact with your horse.
2. Do you take trades?
     Sometimes depending on saddle. Mostly our own older saddles.
3. Where can I find these saddles other than your shop?
     Click here for our DEALERS
4. Can we bring our horse to the shop and have the saddle fitted to it?
     Yes, they have a place where you can ride your horse and see how the saddle rides and fit your horse
5. Do you have matching tack?
     Yes, they make halter bridles and breast collars to match the saddles.
6. Will this saddle fit my horse?
     The easyride saddles will fit Fox-trotters, Walking horses, Arabians and Quarter horses. They also have 9 different bar choices to fit just about any horse or mule.
7. Do we have to come to the shop or can you ship the saddle to me?
     We ship saddles by UPS or Fed-Ex, all over the U.S.
8. Can I buy a black saddle?
    Yes, the saddles come in three colors: brown, tan and black
9. Do you only make trail saddles?
    No they can and do make any type of western saddle They will even make one to fit your specialized needs.